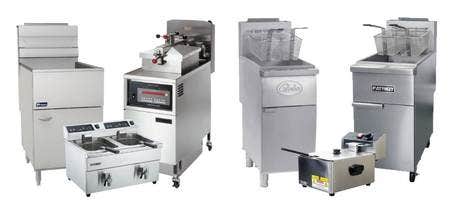 Open Pot Fryer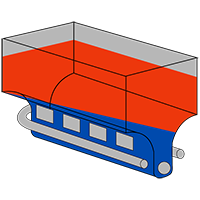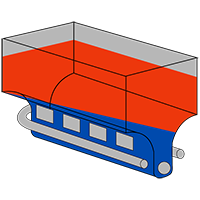 The bottom of open pot fryers is V-shaped, which leads to an easily cleaned sediment zone.
Tube Style Fryer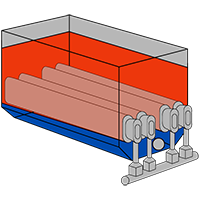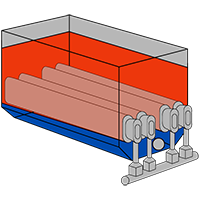 Tube-style fryers retain and regain their heat faster than other types of fryers.
Flat Bottom Fryer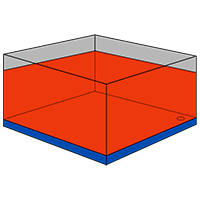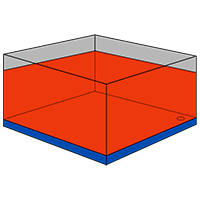 Flat-bottom fryers are specialized for food with wet batter or dough, like doughnuts and funnel cakes.
What type of Deep Fryer should I buy?
Like most commercial cooking equipment, deep fryers come in many different configurations. When you're frying up french fries, mozzarella sticks, chicken wings, fried shrimp, churros, and more, you need to make sure you have the best fryer for the job. Shopping Restaurant Equipper's large selection of deep fryers will make sure you find the right fryer at the right price. We carry electric and gas-powered fryers. While electric fryers take more time to heat up, they recover quicker between batches and are more energy-efficient. Gas fryers often heat up faster and to higher temperatures. Countertop deep fryers are great for kitchens with limited floor space and don't need large amounts of food fried at once. For those large volumes of fried food, floor model fryers are ideal. Some models offer split vats and oil filtering systems. Pressure fryers decrease cooking times and increase the juiciness of chicken and other proteins fried in them but aren't ideal for all kitchens and menu items. Ventless fryers are great for kitchens that don't have room for proper exhaust systems needed for other commercial deep fryers. Whatever you're frying up, you'll find the right fryer for your kitchen or food truck at Restaurant Equippers.
If you're cooking lots of french fries, frozen foods, hashbrowns, and other items that don't create large amounts of sediment or use a wet batter, easy-to-clean open pot fryers from Patriot, Frymaster, and Imperial. Unlike tube-style fryers, an open pot fryer's heating elements are outside the pot, transferring heat to the oil through the pot's walls. That makes the large heat-transfer area and cold zone of an open pot fryer easy to reach and clean by hand, taking about 30% less time to clean than similarly sized tube-style fryers. The V-shaped bottom of open pot fryers also helps collect sediment for easy removal. The easy-to-clean construction, and sediment collection of the fryers, combined with regular oil filtering, could increase your oil's life.