Hood filter
Stainless steel
Welded construction
Drop handles
20" W x 20"H
1-1/2" thick
Stainless Steel Hood Filter 20"W x 20"H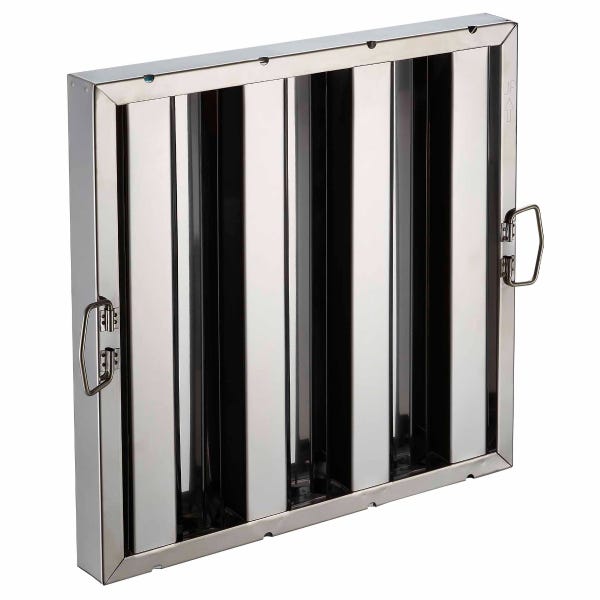 Stainless Steel Hood Filters are used in commercial kitchens to remove grease, smoke, and heat from the air while cooking. They help to improve air quality and prevent the buildup of grease on kitchen surfaces and appliances, reducing the risk of fire.
Features:
20 inch width and 20 inch height size
Made of stainless steel for durability and resistance to rust and corrosion
Designed for easy cleaning and maintenance
Can be customized to fit specific exhaust hoods
Benefits:
Improved air quality and ventilation in the kitchen
Reduced risk of fire due to grease buildup
Extended life of kitchen equipment and surfaces
Easy to clean and maintain, leading to lower maintenance costs
Durable and resistant to rust and corrosion, ensuring a long lifespan.
More Information

| | |
| --- | --- |
| SKU | 362120 |