Walk-In Coolers & Freezers
Walk-in Coolers and Freezers
Is your commercial refrigerator not providing enough storage space in your restaurant kitchen? Perhaps it is time to consider a self-contained walk-in or step-in, available in both freezer and refrigerator or cooler. At Restaurant Equippers, we are proud to carry brands you can trust, like AmeriKooler, Kolpak, and Nor-Lake. With plenty of size options available, you're bound to find something that will suit your kitchen's needs. You can get insulated outdoor and indoor units, both easy to install. Every unit comes equipped with a thermometer to keep your food items at the proper temperature to maintain freshness.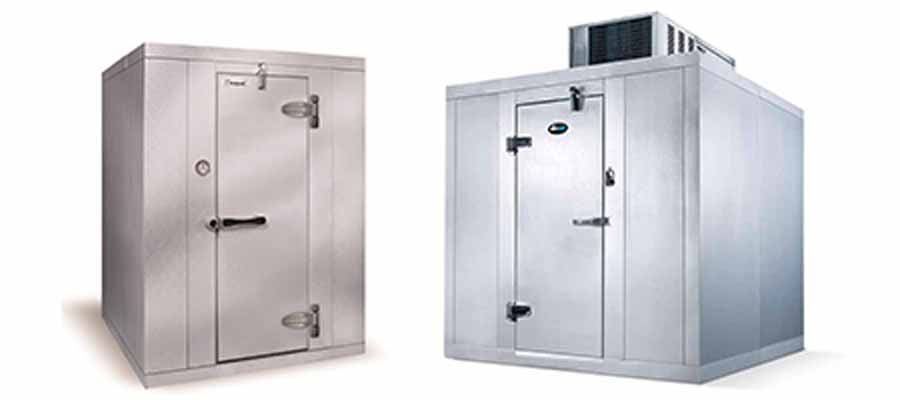 Increase your refrigeration space with a walk-in cooler or freezer
Running out of space in your reach-in refrigerators? Is your chest freezer stuffed to the rim? It might be time to look into walk-in refrigeration. We carry walk-in freezers and refrigerators or coolers from top brands. We offer models that can be installed in your restaurant, hotel, school, hospital, bar, or outside it. Some walk-ins come with a floor, while others do not. To finish your new walk-in, you'll need to add storage shelves. Check out our range of metal and polymer shelves. With our wide range of sizes and styles, you'll find the right walk-in refrigerator, cooler, or freezer to fit your commercial kitchen.