Buy Commercial Restaurant Equipment and Supplies at Restaurant Equippers
We want to make your shopping experience easy
At Restaurant Equippers, we believe that language should never be a barrier to your online experience or communication. That's why we're excited to provide for you some instructions that will empower you to convert your browser and email into any language you desire. Say goodbye to language limitations and open the doors to a world of possibilities.
Additionally, we now offer the ability to engage in real-time, multilingual conversations when you Chat with us online. We invite you to Chat comfortably in your preferred language, fostering deeper connections and eliminating possible misunderstandings.
FREE IN-STORE PICKUP
Buy Online, Pick up In-store! Most restaurant equipment and supplies available at our local stores will be ready in just two hours if you place your order before 3 p.m. local time. Our friendly and knowledgeable staff will answer any questions you might have when you arrive, and we'll even load your truck for you!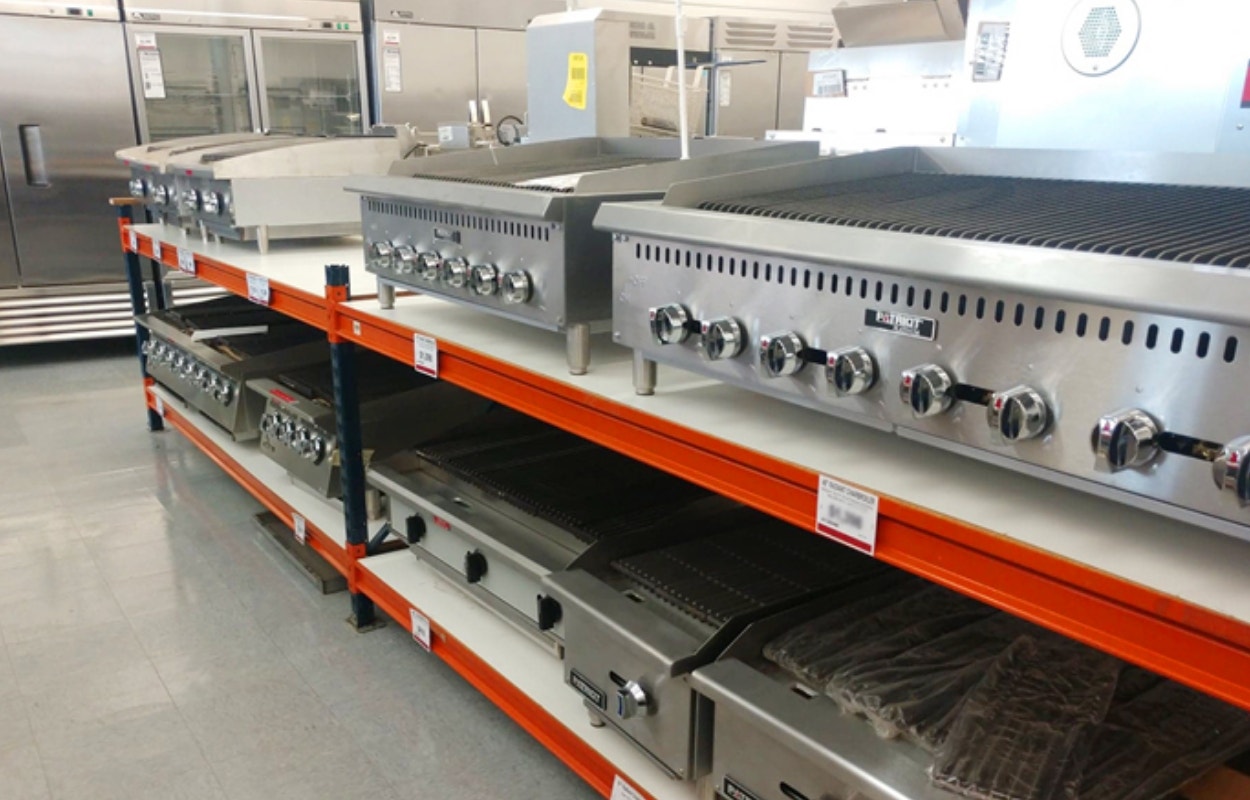 TRULY FREE SHIPPING
Other places may say they'll ship your order for free, but at Restaurant Equippers, we mean it when we say free shipping. Most places still charge you for Lift Gate and Delivery Call Ahead Services in their free shipping; we don't, and that saves you $45-$98. That's why when we say Truly Free Shipping, we mean it.
Find the Restaurant Equipment & Supplies You Need at the Prices You Want
At Restaurant Equippers, we've spent more than half a century earning our customer's trust, making us the go-to destination for generations of restaurant, bar, and bakery owners. Restaurant Equippers is a trusted supplier of commercial cooking equipment for busy restaurant kitchens. Whether you're shopping online, in one of our warehouse stores, or speaking to one of our equipment and supply specialists in our national order office, you'll find the brands you know ready to be shipped directly to you, including free delivery on 1,000s of items. Find all the commercial restaurant equipment and supplies, like deep fryers, ice machines, and gas ranges, to make your food truck, pizzeria, or other foodservice business successful. Our wide selection of commercial kitchen supplies, refrigeration and cooking equipment, cookware, drinkware, and dinnerware will help keep your customers happy, from the stovetop to the tabletop.