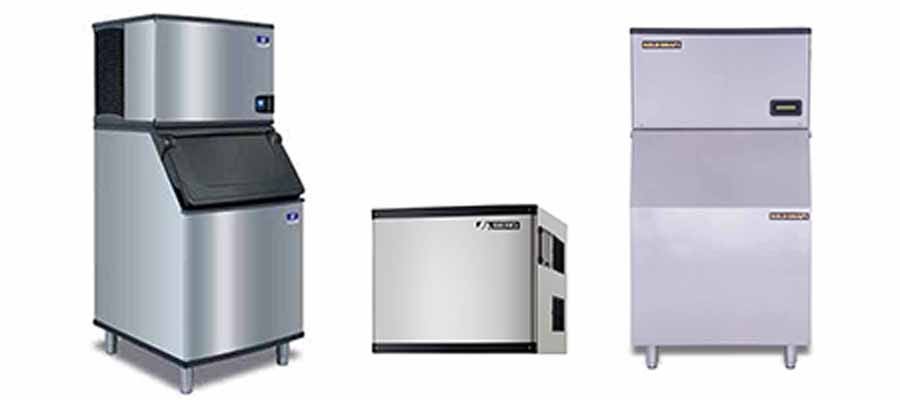 Which type of ice machine should I buy?
Finding the right ice maker for your restaurant, bar, coffee shop, hotel, or other food service establishments can be intimidating. There are many different options and variables, but we're here to help. The easiest place to start is where you want the ice machine to be and who will be using it. Is it behind your bar or another area where space is at a premium? An undercounter ice machine could be the answer or an ice bin that can be filled with scoops and buckets from a large ice machine somewhere else in the business. If your customers will get their own ice, an ice dispenser is a great way to make sure they get the ice they need without having access to the large ice supply like they would when opening a bin. Countertop ice dispensers are great for quick-service restaurants and convenience stores. We carry models with the ice machine and bin as one unit can have a commercial ice maker attached to them or manually filled. Hotel ice dispensers are great for quickly filling ice buckets with large quantities of ice. If your employees will be the only ones using the machine, a traditional ice bin/icemaker combination is a great solution. These units vary in size and ice-making capacity.
Ice makers also vary in two other ways: the style of ice they produce and how the condenser unit is cooled. Restaurant Equippers carries ice machines that make four types of ice. Full dice or full cube ice is just like it sounds: a cube. It cools drinks quickly and melts slowly. It's often used in bars for mixed drinks. Half dice or half cube ice is about half the size of a full dice cube. It's used in many of the same ways as full cube ice. It's the most common type of ice in restaurants and is often found in soft drink dispensers. Nugget, pearl, or Sonic ice is a soft, easy-to-chew cylindrical ice cube. It's called Sonic ice because of the fast-food restaurant that popularized. Flake ice is often used to preserve food on display. It's also commonly used in healthcare settings because of decreased risk of being a choking hazard.
The final consideration is the type of condenser. In the U.S., most ice machines are air-cooled. In these models, fans draw cool air across the refrigerant coils. These ice makers' grilles require ventilation clearances. Knowing where that grille is in relation to other objects will be important. Air-cooled ice makers are the easiest to install and often have lower utility costs than other models. Water-cooled condensers cool the machine's coils and refrigerant with flowing water. If your building doesn't have a recirculating water system with a cooling tower, you'll use more than five times the amount of water as an air-cooled system. Remote systems are air-cooled and use long refrigerant lines to keep the condenser separate from the rest of the unit. This makes the ice maker less noisy and keeps the heat generated by the condenser away from our customers and employees.
No matter which type of commercial ice machine you settle on, be sure to get the filters and cleaning supplies you need to keep it running in top condition.