What equipment and supplies do you need to start a bar?
Starting a new bar can be a complex task. One part that can be easier is purchasing equipment and supplies for your bar. Working with a reputable supplier allows you to rest easy and get reliable equipment at fair prices.
Depending on the type of bar you run, you'll need different equipment and supplies and different amounts of each. We've put together a list of equipment and supplies most bars use that fall into eight categories:
Audio and visual equipment - Create an atmosphere and entertain your customers.
Lighting - Create ambiance and highlight key areas of the bar.
Furniture - This includes everything from tables, chairs, stools, patio furniture, and the bar itself.

Ice machines

and bins - One of the most important aspects of a quality bar is the ice they use.
Purchasing Bar Equipment and Supplies
The physical bar and the alcohol behind it will be the heart of your new establishment. Whether you're opening a neighborhood watering hole where you plan to know everyone's name or a high-end cocktail bar where no one's heard of a beer tap, you'll need some of the same equipment.
Sinks - Bar sinks are necessary for washing glasses,

utensils,

and other items without sending them back to a dedicated dish room. You'll need a three-compartment sink to meet health code requirements. A separate hand sink or bar sink with a drain board could also be helpful. Undercounter glass washers and glass washers you can drop into a sink are also great time savers.
Mats - Bar mats provide a place for bartenders to mix drinks. Their typical design of raised rubber fingers surrounded by deep grooves collects slipped liquids, keeping them from spreading to the bar or running onto the floor. Floor mats behind the bar keep your employees safe by allowing liquids to flow through the mat and onto the floor.
Speed rails - Speed rails keep frequently used bottles and pourers at the bartender's fingertips. They're often attached under the bar at knee height.
Bar blenders - A bar blender is helpful when prepping ingredients for cocktails and making frozen drinks.
Bar accessories - Items for bars like cocktail shakers, jiggers, bar strainers, bottle openers, corkscrews, hand-held juicers, pour bottles, liquor pourers, and condiment dispensers are indispensable for any bar.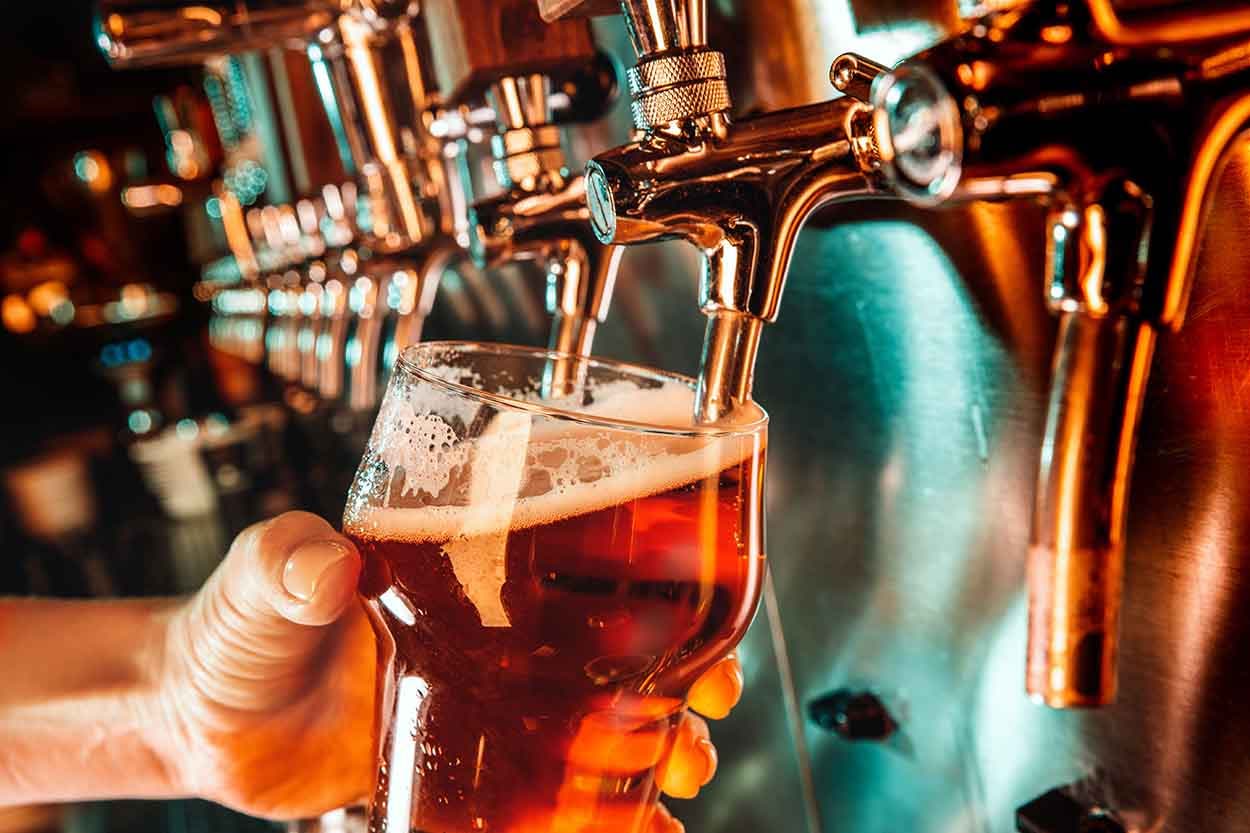 Selecting the proper glassware for your bar
The different types and styles of beverageware can be dizzying. For every kind of glass, there are decorative variations. Finding the right drinking glasses for your bar depends on your concept and the types of drinks you serve. Work with the person who helped develop your drink menu to decide what glassware you should consider. Some common types are: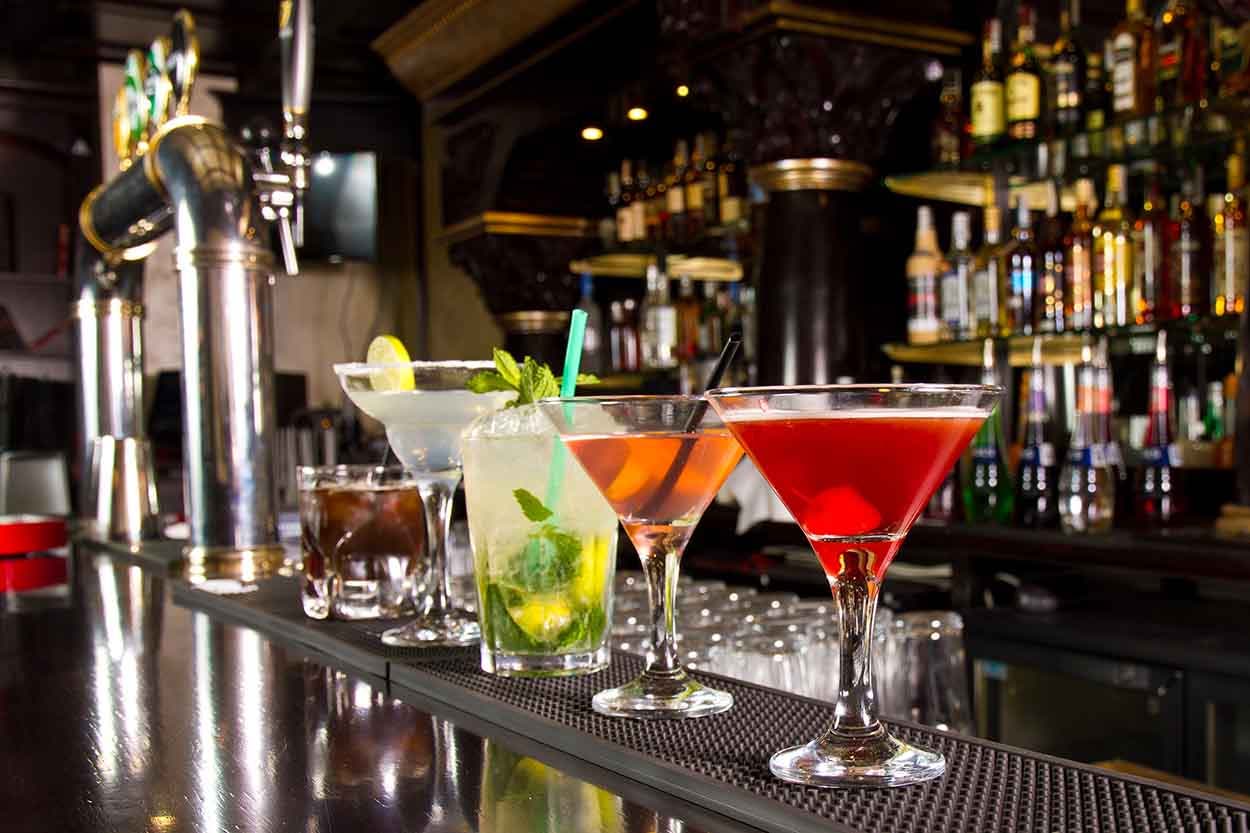 When you purchase beverageware, look for glasses that fit the overall aesthetic of your bar, are durable, and are easy to clean.
Buying cooking equipment for your bar
If your bar is going to serve food, you'll need equipment and supplies to keep your hungry customers satisfied. When selecting cooking equipment, keep your menu in mind and what you'll need to make everything.
Smallwares - These are easy to overlook when spending hundreds or thousands of dollars on individual pieces of equipment, but it's easier to flip a burger on that fancy griddle with a turner than your hand. For the back of the house, you'll need items like cutting boards, knives, utensils, mixing bowls, cookware, and more. For the front of the house, you need plates, flatware, tabletop supplies, menu covers, serving trays, ramekins, and sauce cups.
Food storage - You need to store prepped ingredients and food that is ready to fire. Use stainless steel food pans or poly food pans and lids in your steam tables and refrigerated prep tables. Clear food storage containers, sometimes called cambros, are also popular.

Dishwashing equipment

- Commercial dishwashers, sinks, and other accessories like bus boxes,

carts,

and dishwashing racks are important to your new bar.
When buying equipment, keep the space you're working with in mind. Where is the refrigeration equipment going to be? How big is the exhaust hood, and will you be able to fit everything you need under it? How much room do you have for your dish pit? What kind of shelving can you fit in the dry storage area? What size work tables can you have? Balancing all these needs with your budget can be one of the most challenging parts of opening a new bar.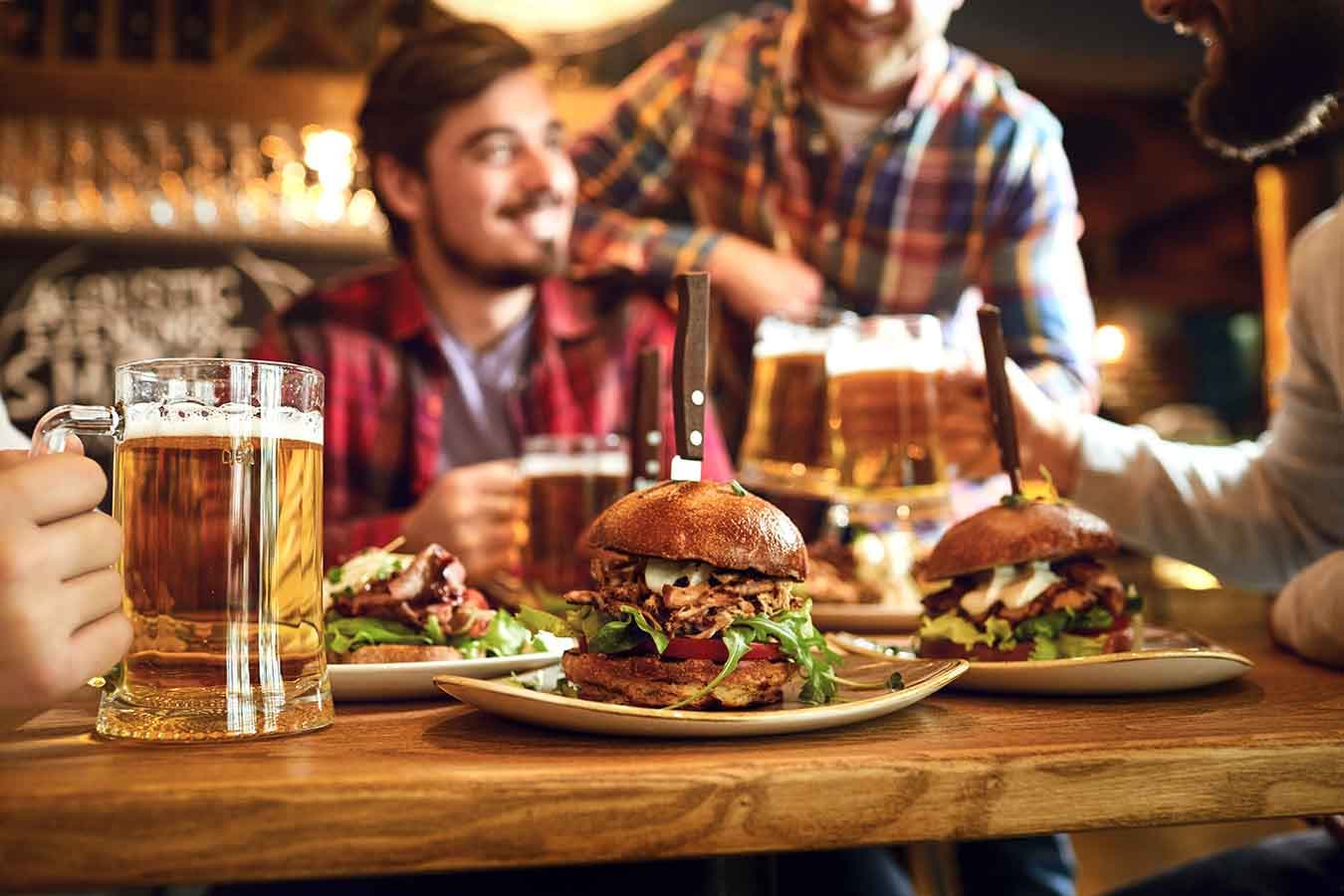 Picking a Point of Sale (POS) System
When you're selecting your bar's point of sale system, keep the following in mind:
Inventory management - Choose a system that can help track the bar's inventory, including food, liquor, beer, and wine.
User-friendliness - Look for a system that is easy to use and operate, with a user-friendly interface. The last thing you need is your employees struggling to use an overly complex system, making customers wait extra time for their bill or receipt.
Integration - Some POS systems can integrate with other systems like the bar's accounting software, payment processing systems, and customer relationship management tools.
Reporting and analytics - Find a system that provides real-time data and analytics, like sales reports and inventory reports.
Customer management - Consider a system that allows for customer tracking and management, such as storing customer information and keeping track of orders.
Mobility - Systems that allow your staff to take orders and payments tableside will help you turn tables faster.
Price - Like everything on this list, keep the cost in mind. With a POS, think about setup fees, ongoing subscription fees, updating fees, and payment processing fees.
Customer support - Make sure whatever system you choose has reliable customer support and training. You'll thank yourself in the long run for this one.
Keep in mind the specific needs of your bar and pick the best POS that meets those needs and gives you the best features to help you and your employees succeed.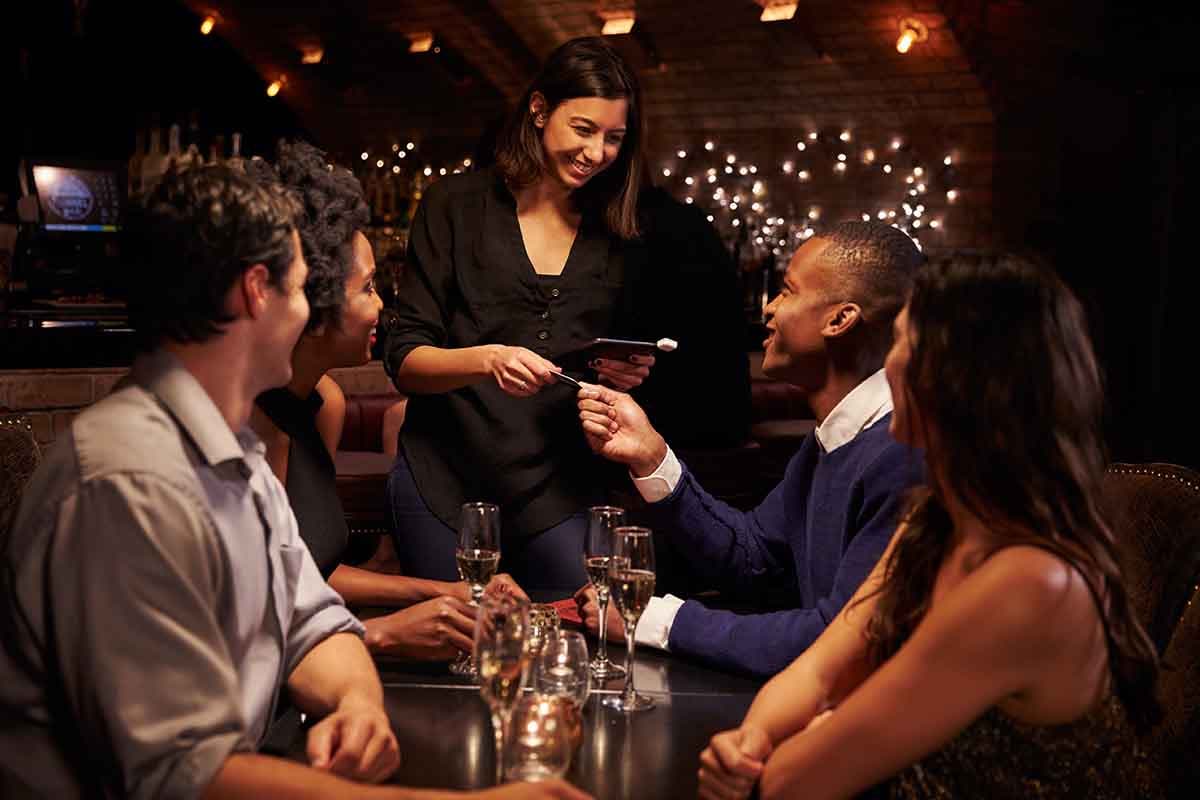 Picking Bar Entertainment Systems
What you'll need from this section will vary widely depending on the concept of your bar. Keep your target audience in mind when you decide what to include.
Sound system - Choose a sound system suitable for your bar's size and layout. Consider factors like the number of speakers needed, sound quality, and ease of use.
Televisions - When choosing which, if any, TVs to have in your bar, consider the number, as well as screen size, viewing angles, and mounting options.
Projectors and screens - If you plan to host events where people will need to share information with large groups of people, consider investing in a projector system.
Wireless microphone - A wireless mic is an excellent investment if you host events that need an MC.
DJ equipment - If you plan to have an in-house DJ, consider purchasing equipment like mixers, speakers, and lighting effects.
Pick the proper lighting for your bar
The lighting in your bar will do a lot of the work to set the establishment's mood. When picking your lighting design, consider these factors:
Ambiance - Lighting greatly affects the atmosphere of the bar. Consider using dimmer switches, colored lights, and adjustable lighting to create different moods throughout the day. The color temperature of your lights can also go a long way to set the ambiance of your new bar.
Functionality - Lighting should be bright enough to help customers see their drinks, food, and menu, but not so bright that it's uncomfortable. If your lighting is dim, you'll need task lighting for specific areas like the bar, bathrooms, and kitchen.
Style - The lighting should complement the overall style and theme of the bar.
Energy efficiency - LED's low energy consumption and long life make them increasingly popular.
Safety - Make sure all your lights are properly installed and maintained to reduce the risk of fires and other hazards.
Maintenance - Choose lighting fixtures that are easy to clean and maintain to save time and money in the long run.
Spotlight lighting - You may want specific lights to highlight your liquor display behind your bar or in your glass door bottle coolers or artwork on the walls.
Remember to stay within your budget while providing the ambiance, functionality, and style you want for your bar.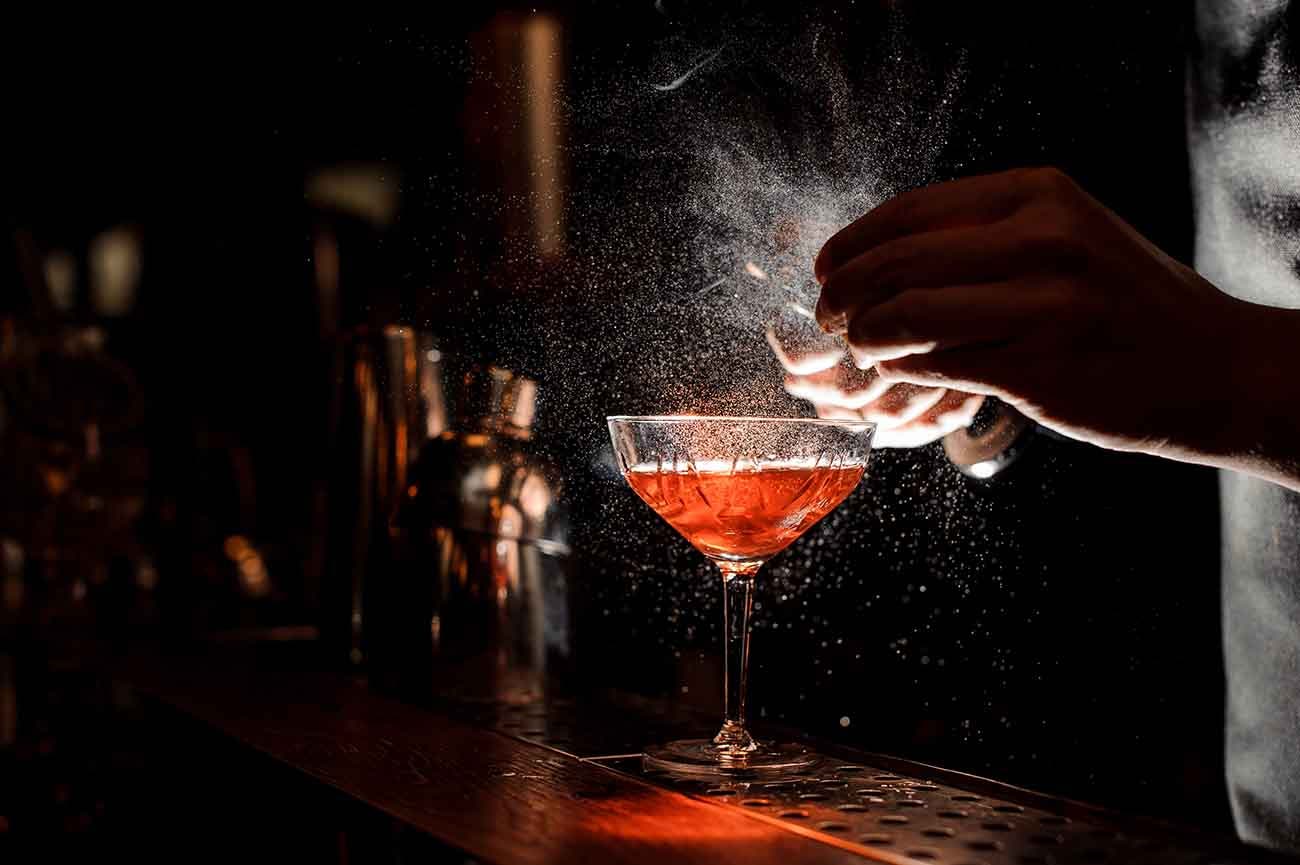 Essential factors for picking bar furniture
Comfort - Probably the most important factor on the list, if your furniture is uncomfortable, your customers will be less likely to return.
Durability - Restaurant furniture of any kind will take a lot of wear and tear. Pick durable materials and constructions that can stand up to heavy use.
Style - Your furniture is one of the key ways you can express your bar's theme and concept. Make sure everything works well together.
Space - Consider the available space in the bar and choose furniture that fits comfortably. Try not to overcrowd the space and allow easy movement throughout the bar.
Safety - Make sure your furniture, especially chairs and barstools, are stable and won't tip over easily.
Picking the perfect ice machine for your bar
Most bartenders will tell you ice is the real key to a bar. If you're making any drink shaken with ice or served on the rocks, the quality of your ice will affect the final product. Buying reliable, quality equipment and maintaining it is critical to the ice you make and sell. Keep the following factors in mind when selecting ice machines and bins: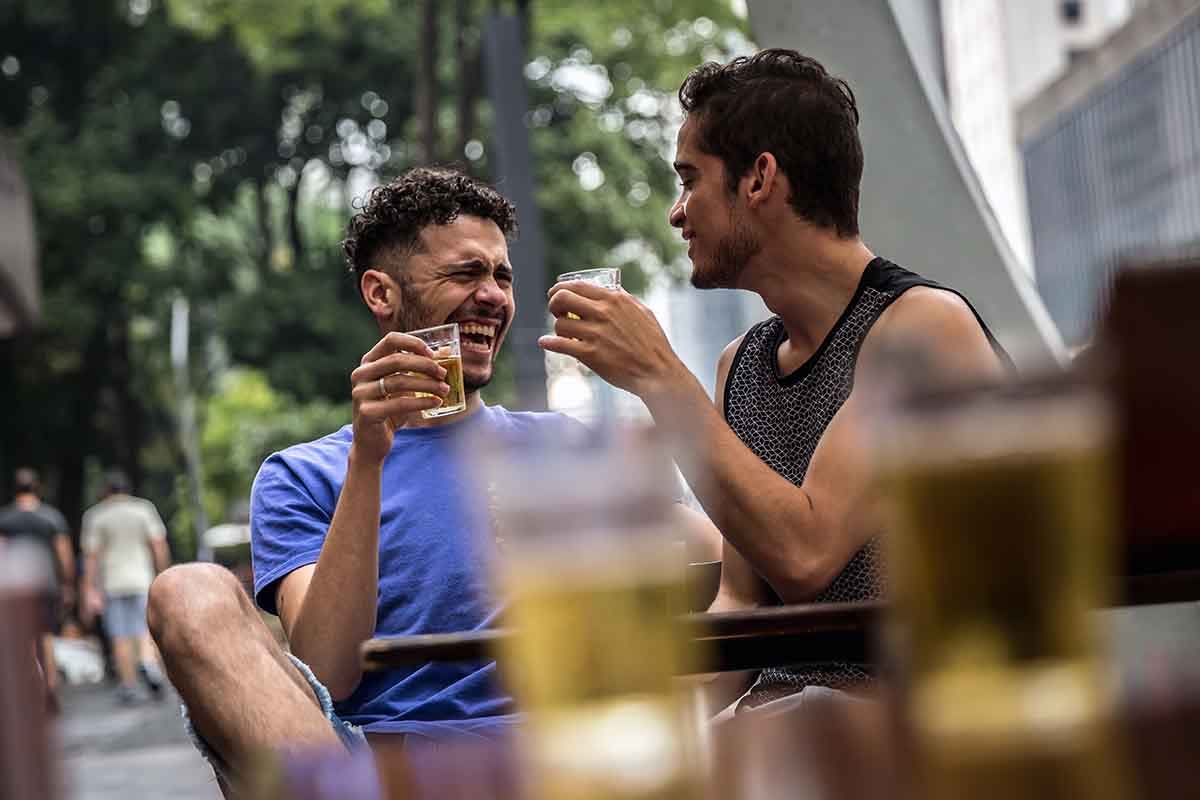 Production capacity - Choose an ice machine with a production capacity that meets your bar's needs — factor in the drinks you serve per day and the size of your bar when deciding. If you serve food, will ice for drinks that don't come from the bar rely on the same ice machine?
Type of ice - All ice is solid water, but it comes in different shapes and sizes. Full cube or full dice, regular cube, half cube or half dice, nugget, flake, crescent, and gourmet ice are the six common types that ice machines can manufacture. Work with the person who created your drink menu to see what type or types of ice will work best for your bar.
Size and space - Consider the size of the ice machine and make sure you have enough space to accommodate it. Undercounter ice machines are easy to place under your bar, but you may need more than they can produce. It's also possible to have a large-capacity ice machine somewhere else in your building and an ice bin at the bar that can be filled by a bar back or busser when needed.
Water filtration system - A good water filtration system can help ensure you make clean and pure ice.
Energy efficiency - Choose an energy-efficient model to save on electricity costs.
Maintenance - Keep up on your ice machine's maintenance, cleaning, and sanitizing. It will keep it running longer and create better-tasting ice.
Type of ice machine - There are three main types of ice machines. Undercounter ice machines will slide underneath your bar or other counter or table. Modular ice machines have a separate condenser that sits on top of a properly-sized ice bin. Remote systems use long refrigerant lines to connect a condenser to the rest of the unit. The condenser can be outside or in a different part of the building.
WHAT TYPE OF ICE SHOULD YOU HAVE IN YOUR BAR?
Click here or the image below to download.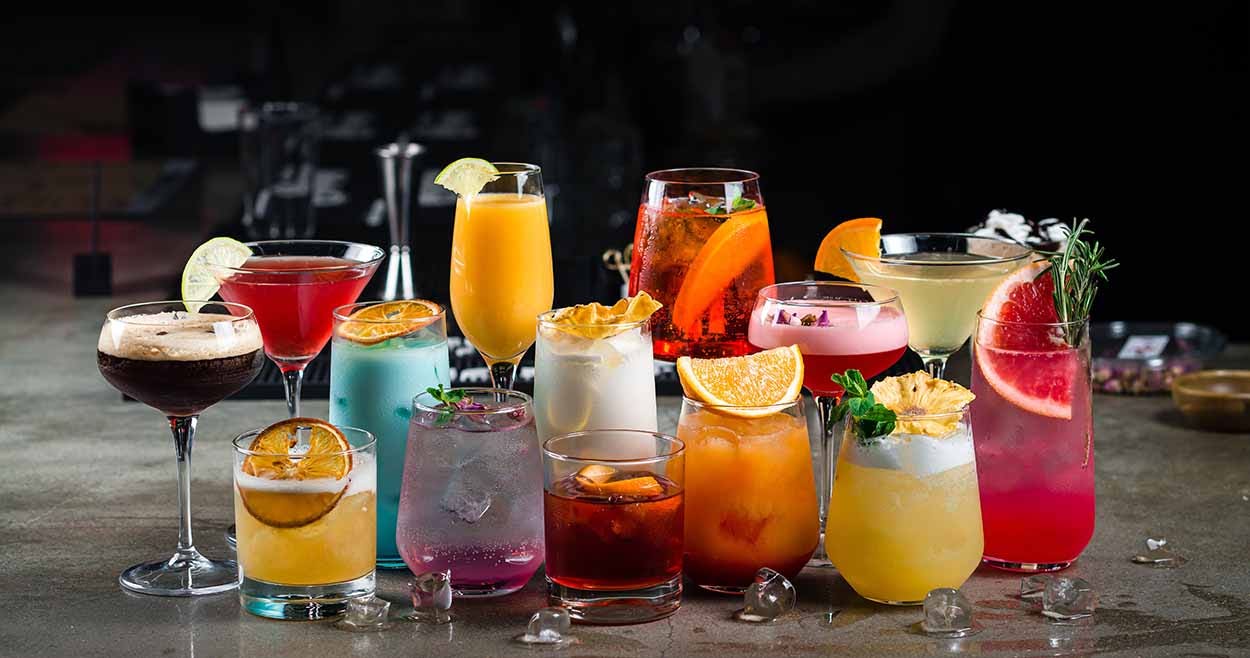 POPULAR COCKTAIL RECIPES
Get a head start on your bar's cocktail menu with our list of classic cocktail recipes.
Cocktailing is an art form. Just because a mixed drink is a classic doesn't mean you can't put your own spin on it.
Before you start making equipment and supply decisions, it's important to have a budget and menu set; that way, you know what you need and how much you can spend. If you have people in mind you'd like to hire, talk with them about what brands and styles of equipment they have experience using and features they find helpful or didn't use at all. Keeping all of that in mind will help you make informed decisions about what you make a successful bar.