Replacement pitched swivel for bucket and club style bar stools
5" On-Center mounting holes
Modesto Pitched Swivel for Bucket & Club Style Bar Stools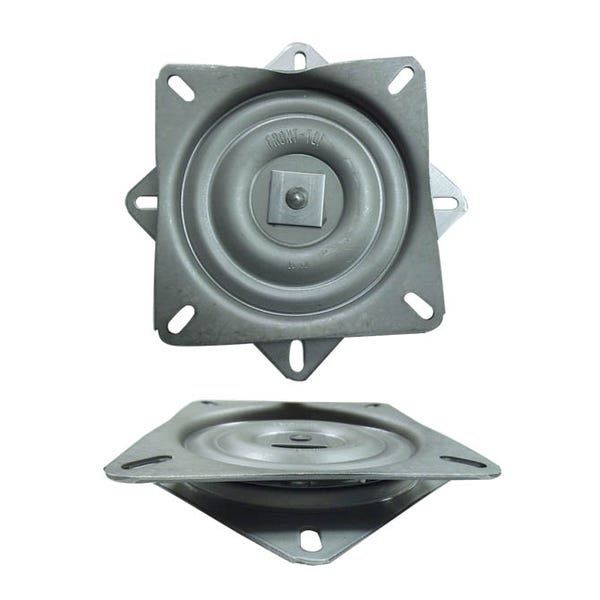 The Modesto Pitched Swivel is a hardware component designed for use with bucket-style and club-style bar stools. It allows the seat to rotate smoothly, making it easier for patrons to get on and off the stool.
Some of the key features and benefits of the Modesto Pitched Swivel include:
Smooth Rotation: The swivel mechanism is designed to provide a smooth and effortless rotation, making it easy for customers to move around while seated.
Durable Construction: The swivel is made from high-quality materials, including heavy-duty bearings and a sturdy metal frame, ensuring it can withstand frequent use.
Easy Installation: The Modesto Pitched Swivel is easy to install and comes with all necessary hardware, making it a simple and cost-effective way to upgrade your bar stools.
Increased Comfort: The ability to swivel makes it more comfortable for customers to sit and socialize, as they can easily turn to face each other or different parts of the room.
Overall, the Modesto Pitched Swivel is a reliable and functional accessory for bucket-style and club-style bar stools, providing increased comfort and convenience for patrons.
Type
Furniture Accessories